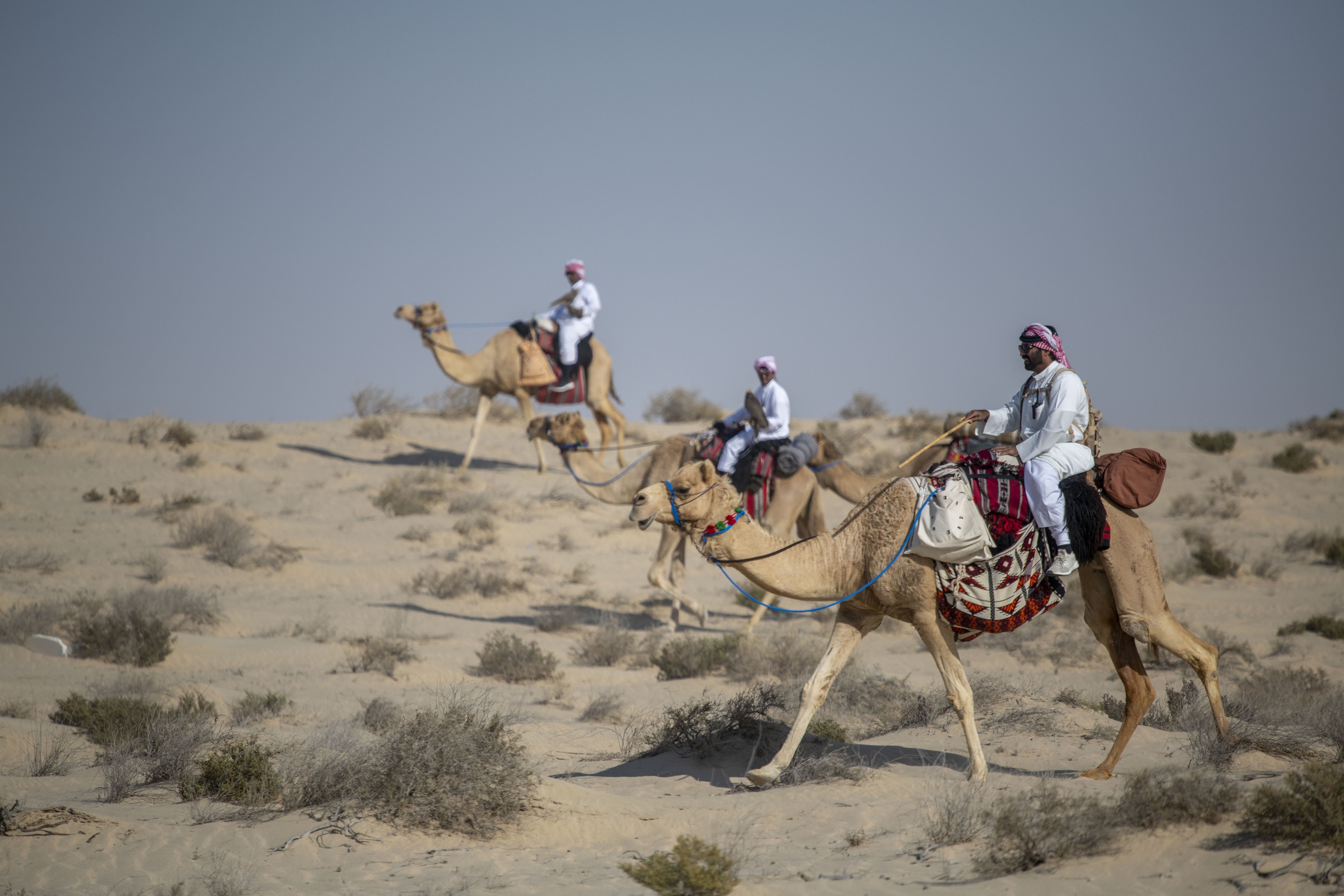 Qatar celebrates a day filled with exciting races
Horse and Camel race enthusiasts cheer as Qatar kicks-ff two of its spectacular and highly anticipated racing events; the annual festival for purebred Arabian camel racing on the sword of The Father Amir HH Sheikh Hamad bin Khalifa Al Thani and HE Sheikh Joaan bin Hamad Al Thani Rifle Day.
This year's edition of the purebred Arabian Camel Racing festival will feature impressive participation from GCC countries, with age groups 18 to 45 years old competing in 248 rounds of races. Prizes include exceptional cash awards for all competitions, and 28 silver symbols, most notably the silver sword.
The Organising Committee has undertaken extensive efforts to uphold the history and heritage of camel racing, creating a welcoming and engaging atmosphere for all ages to promote the much-loved sport in future generations.
It will be held at Al Shahaniya and Lebseer race tracks until January 27th.
Meanwhile, HE Sheikh Joaan bin Hamad Al Thani Rifle Day will feature 139 best horses competing in 10 races. Prices include $100,000 for the last three rounds, totalling $550,000. The 9th round will be designated to HE Sheikh Joaan bin Hamad Al Thani Trophy, while the 10th will be dedicated to HE Sheikh Joaan Bin Hamad Al Thani Rifle. It will take place at Al Rayyan Racecourse.
Both events will leave crowds mesmerised by the efforts undertaken to hold such prestigious events and enthusiastic participants' performances.