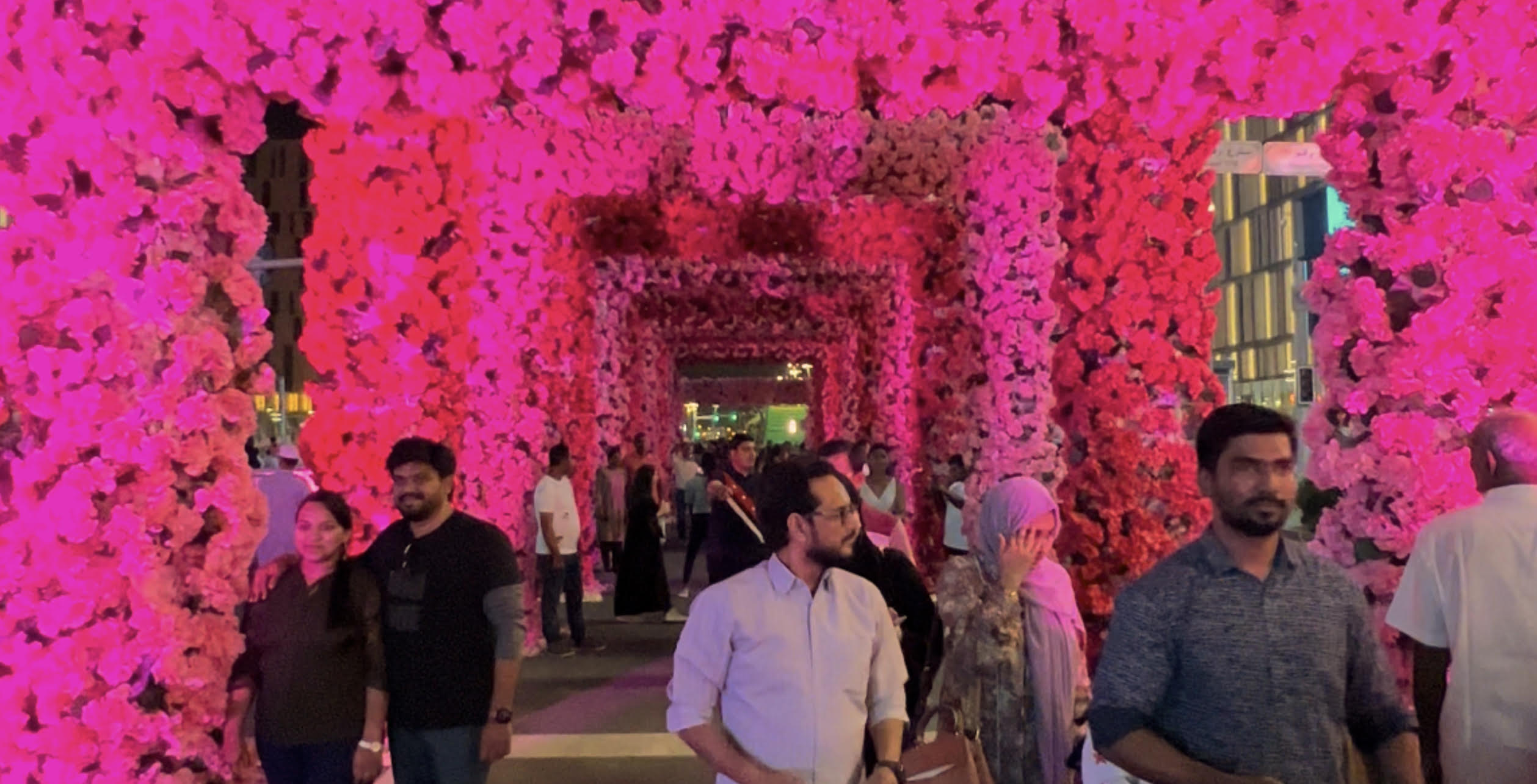 The Darb Lusail Flower Festival kicks off at Lusail Boulevard
The Darb Lusail Flower Festival welcomes large crowds to an array of colourful activities for all ages until May 27th from 7 pm to 11 pm at Lusail Boulevard.
Among the many events is the Flower Float Parade, which takes place twice daily at 7 pm and 9:30 pm along Lusail Boulevard. The parade will feature various meticulously crafted floats adorned with unique floral arrangements. Over 100 performers will be on hand, along with A series of live performances also on display, including Folkloric and cultural performances and DJ performances.
The occasion also features a collection of vendor kiosks offering an assortment of stunning floral arrangements in addition to locally sourced goods, culinary delights, libations, and keepsakes for attendees to procure.
During the festival, access to Lusail Boulevard will be restricted to pedestrian traffic only, presenting visitors with a unique opportunity to revel in the festivities at one of Qatar's premier tourist destinations. Those utilizing vehicular transportation are encouraged to seek alternate routes.
Visitors will be left mesmerized by the Flower Festival at Darb Lusail to awe-inspiring floral exhibitions and paintings, immersing themselves in the colourful decorations and the enchanting scenery. It is an exceptional opportunity to experience nature's beauty and appreciate talented individuals' artistry.
Source: The Peninsula